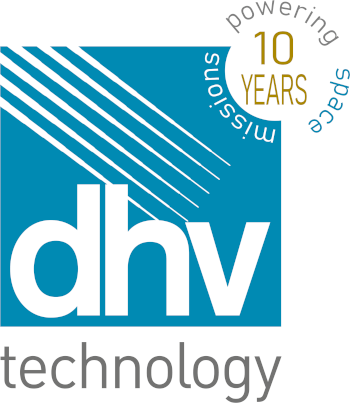 Project Manager
DHV Technology
Málaga, Spain
What is it like to be a Project Manager at DHV Technology?
As a Project Manager at DHV Technology, you will be responsible for leading the project's lifecycle. According to the customer´s requirements, you will coordinate the resources of the company to cover all the goals of the project and the expectations of customers to ensure successful delivery. This position offers the opportunity to work on cutting-edge projects providing satellite solar panels and other power subsystems to our customers within the space industry.
Responsibilities:
As a Project Manager at DHV Technology, you will be involved in all phases of projects, ensuring their successful execution. Your main responsibilities will include:
Organization and management of the full development of the projects, ensuring compliance with the process and project methodology;
Managing opportunities to ensure project delivery and risk mitigation;
Responsible for scope definition, project planning, and cost control;
Phase management, following up on the schedule and project milestones;
Reporting on project progress;
Maintaining a close and regular relationship with customers;
Coordination of the project team, advising, mentoring, and providing support to engineers to achieve the team goals;
Communication and collaboration with stakeholders involved to ensure the project's excellence.
Education and Requirements:
To be considered for this position, the following qualifications are required:
A degree in Aerospace, Electronics, Electrical, Industrial, Telecommunication or similar;
At least 5 years of experience as a Project Manager;
Written and spoken fluency in English;
Certified PMP.
Technical Competencies:
Candidates should possess the following technical competencies:
Advance knowledge of PMI standards;
Familiarity with project management tools and KPIs.
Valued Knowledge in:
In addition to the technical competencies, knowledge in the following areas is valued:
Experience in International projects;
Certified PMP;
Microsoft Project.
Skills:
We value candidates who possess the following skills:
Teamwork: Ability to collaborate effectively with cross-functional teams, leading, motivating, and developing a team of experts;
Creativity: Demonstrated innovative thinking and problem-solving skills;
Customer orientation: Strong focus on meeting customer needs and delivering exceptional results;
Results Orientation: Motivated to achieve objectives and drive successful outcomes;
Communication: Good skills in leadership and problem-solving, with a strong focus on customers.
What we offer:
DHV Technology offers a range of benefits to its employees, including:
Joining a multidisciplinary and highly qualified team;
Engaging in exciting projects on an international scale within the aerospace sector;
Relocation package for national and international mobility;
Opportunities for professional career development;
Immediate start date.
Join DHV Technology and be a part of our team driving advancements in the aerospace industry. If you feel that this opportunity aligns with your skills and aspirations, we are excited to hear from you!
Basic data protection information:
The data provided in this selection process will be communicated to DHV Technology for the purpose of including your application in current or future recruitment processes, as well as to keep them informed of job offers that may fit their job profile. You can exercise your data protection rights by sending an email to security@dhvtechnology.com. Further information on data protection in the Privacy Policy: https://dhvtechnology.com/policies/.
Don't forget to mention EuroEngineerJobs when applying.